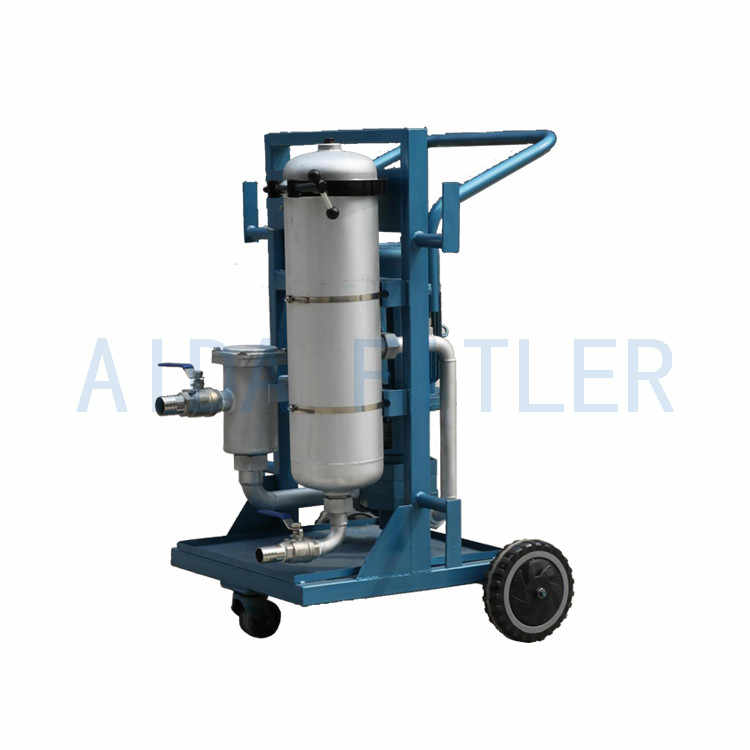 Product Details
Product Description:
The oil purifier is a kind of portable filter device developed and manufactured by our company, which is applicable to all kinds of petroleum based mineral oil and its design is simple,
practical and easily to move and maintenance. The purifier also can conveniently filter the oil of venous hydraulic and lubrication systems and also can be connected to the system
as a bypass filter.
LYC series of portable oil filter cart specification size:
| | |
| --- | --- |
| Part number | LYC—32A |
| Rated pressure | 0.6MPa |
| Rated flow | 30L/min |
| Motor power | 0.85Kw |
| Power supply | 380V,50Hz |
| Accuracy | NASI638 5—7 level |
| Operating temperature | 0~80 |
| Applicable medium | Hydraulic oil、lubricating oil、Water、phosphate anti fuel |
| Volume(mm) | 700×650×960 |
The utility model is suitable for various petroleum base mineral oil, with the advantages of simple design, practical use, convenient movement and simple maintenance.
The utility model can be convenient for various hydraulic and lubricating systems for oiling, filtering and oil purifying. It can also be used as a bybass filter in parallel system.
Related Products
Inquiry
Please kindly leave your detailed information. We will get in touch with you as soon as possible after receiving your message.