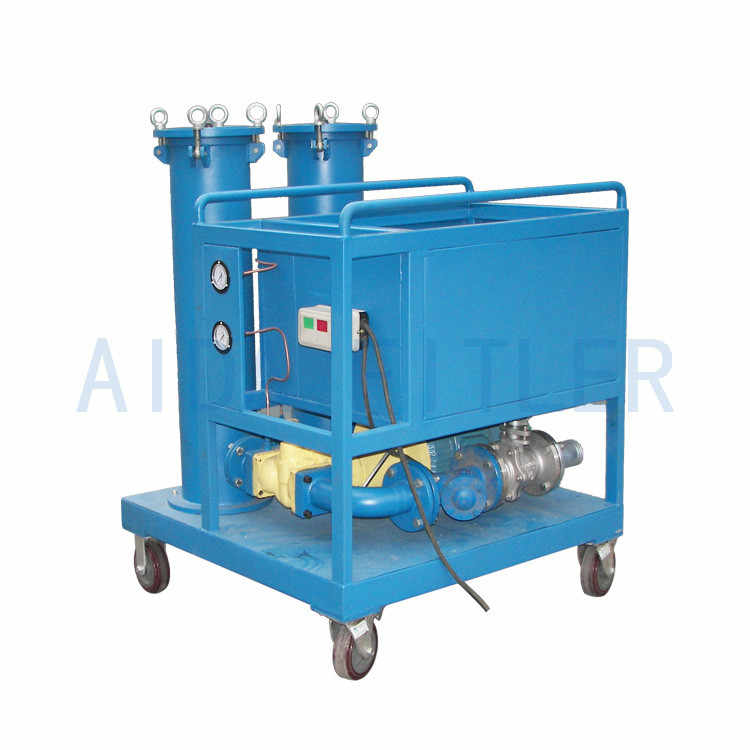 Product Details
Our pushcart filter not only can be used as hydraulic system tanker to ensure the cleanliness of oil, but also used as by-pass circulation filtering equipment of the hydralic system for rugular cleanliness.
It can be maintain the pollution of hydralic system, keep the system work properly,and prolong the service life.

High viscosity oil filter GLYC technical parameters
Part number
GLYC-25-*
GLYC-40-*
GLYC-80-*
Rated flowL/min
25
40
80
Rated pressure MPa
1.0
Original pressure loss Mpa
≤0.2
Accuracy μm
3、5、10、20、40
Motor power kw
2.2
3
4
Voltage V
AC 380V three-phase
Weight kg
220
280
400
Dimensions mm
1080X600X980
1200X600X980
1500X740X1020

Note:
* mean accuracy of the two stage fine filter, such as 003 is 3 microns
* mean applicable medium,Range: 1.0~3000,000cSt
Related Products
Inquiry
Please kindly leave your detailed information. We will get in touch with you as soon as possible after receiving your message.