Sweden customer ordered multi-core back washing filter for recriculated water filtration
AIDA multi-core back washing filter integrates multiple slot filter elements. When the filter elements are blocked, the unique back washing rotating arm will backwash the filter elements group by group. It has outstanding advantages different from the ordinary mesh self-cleaning filter ,adopts the extremely strong and durable wedge-shaped wire slot filter element, with uniform surface gap width, filtering accuracy range of 50-2000 microns, inlet and outlet size of 2 "-24". The single machine has a large filtering area, can fine filter with low surface flow rate, and the single machine has a large flow rate of 8000m3/h. It is highly reliable, and can overcome the worse water quality, such as oily muddy impurities and soft viscous impurities, High impurity content, a small amount of hair and fiber impurities.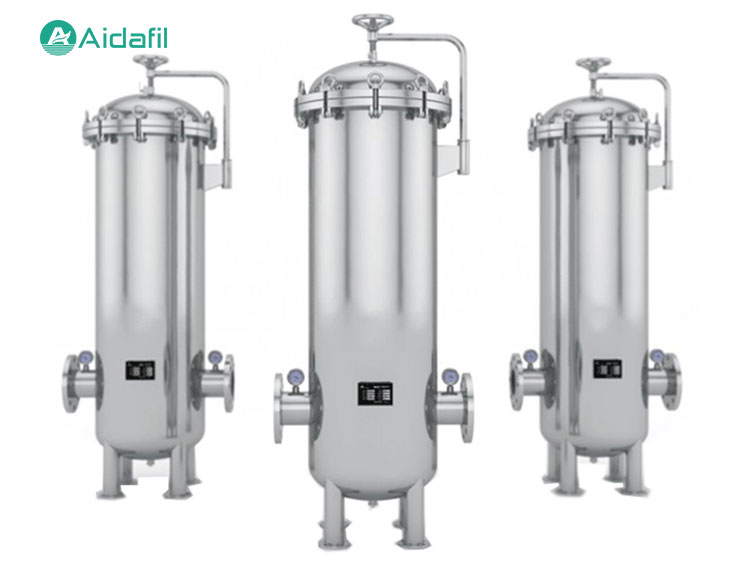 It can filter solid particle impurities in various water and low viscosity liquids (such as machining coolant) to meet the requirements of system operation and next process for liquid cleanliness. It can also be used to protect downstream key equipment from particle blockage, wear or scaling, and improve the operation efficiency and service life of key equipment. The machine can be fully automatic online continuous filtration, reducing the shutdown cost, maintenance cost and labor cost. It is an advanced solution for water and water-based liquid filtration.
Our tech engineer recommend multi-core back washing filter for our Sweden customer , as pre filtration , use for their recirculated water in Recirculating Aquaculture farm. DN75 UPVC pipe flange type connection , 12m³/h flow rate ,Stainless steel shell ,with 400V, 3Phase ,50Hz Voltage .