High Temperature Dust-Removing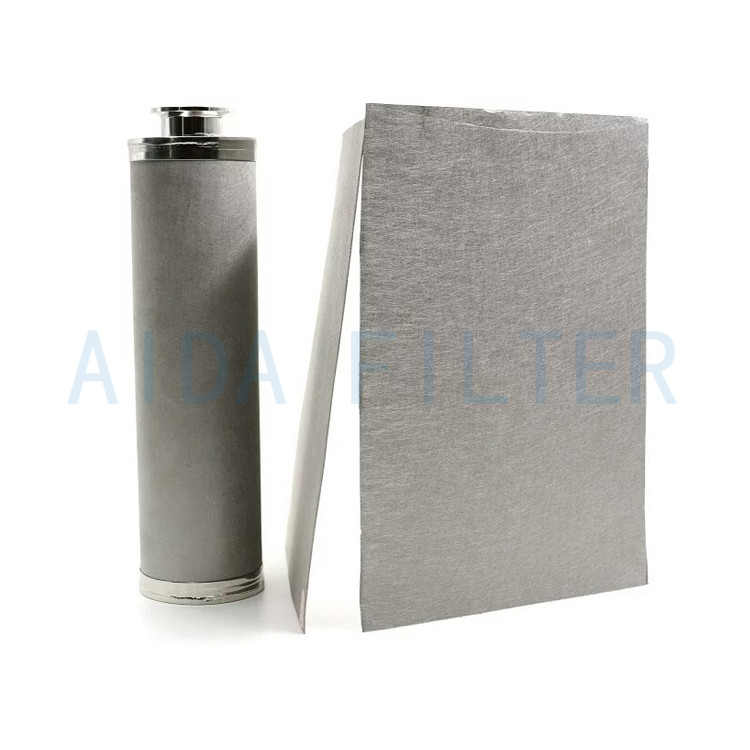 High temperaturer 20um sintered dust filter cartridge replacement part
Brand:AIDA FILTER
Model:Customizable
Material:stainless steel felt
Precision:20-200um
Description
High Temperature Dust-removing Filter Element

Product name:Iron-chromium-aluminum sintered felt dust filter cartridge, High temperature dust filter cartridge


Product application:Stainless steel, power plant,waste incineration


Product Introduction:

The traditional dust-removing method is to send the high temperature gas into the nonmetal filter bags after processing in cooling system. Compared with the traditional filter gas, the high temperature dust-removing filter element has the advantage that resistant to high temperature, high strength, wear-resisting. Reusable etc.

This series of filter elements are installed into the oil process parts of the press filtration, to remove the metal powder and other mechanical impurities in the press system, and than can control the pollution degree of working medium, and thus to keep the oil process clean, and extend the system working life.

Product Advantage:


1. Simple technical process as gas is filtered directly.

2. Good air permeability, stable filter rating, no leakage.

3. Reusable, easy to installation, high working efficiency, long working life.


Contact Us
Tel:0086-373-5128206
E-mail:amy@aida-machinery.com
Mob:0086-15137376132
Skype:amy.zhang.ww
Fax:0086-373-5128206