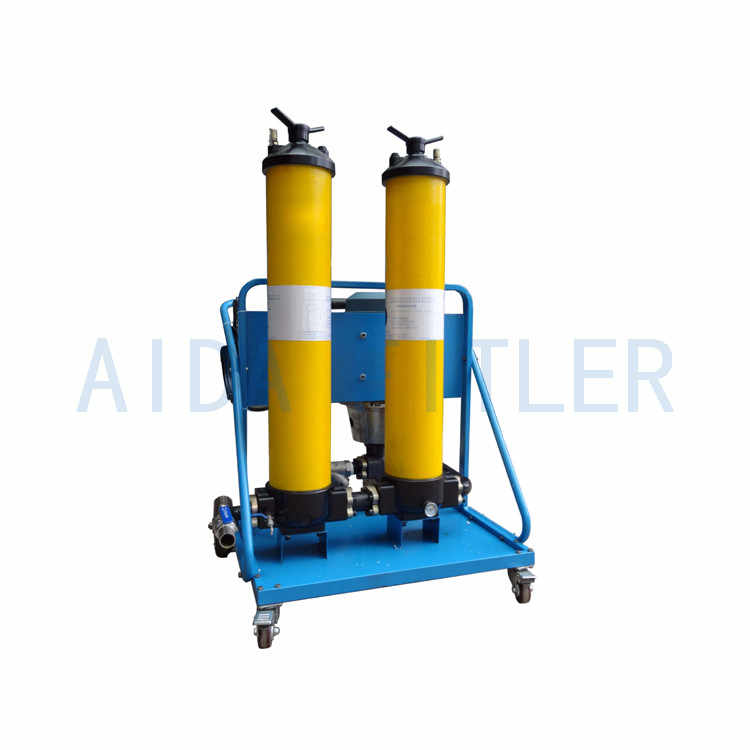 alternative to HCP series pall oil purifier for lubrication oil system
Model:Pall HCP
Precision:
Send Inquiry
Product Details
HCP Coalescence separation oil purifier use ''coalescence separation'' dehydration technology to remove the water and particle in oil.It sets the high efficient filtration and dehydration as a whole to
remove the particle,water-oil emulsion and free water in oil.This set include suction filter,pre-filtering and fine filtering.Pre-filtering and fine filtering use the filter element which is high filtration precision,
big dirty capacity and long service life.After the oil is filtered by HCP series dehydration set ,its clearness is up to NAS 5 grade.
Characters:
1.Sets the high efficient filtration and dehydration as a whole
2.High flow rate,continuous treatment,high efficient dehydration
3.High filtration precision,big dirty capacity and long service life
4.Low energy consumption, low operating cost
5.Don't change the oil physical and chemical properties, prolong the service life of the oil
6.Easy and convenient equipment operation and maintenance
7.Automatic drainage,no one guards
Technical data:
Model name:PALL Coalescence separation purification plant
Work condition:Indoor operation
Media:thin oil(low viscosity lube oil)
Work temperature:40-70°C
Media viscosity:≤46cSt
Working pressure:<8 bar
Sealing material:Nitrile
Purifier material:Coalescence tank is stainless steel and frame is carbon steel powder.
Power supply:380V 50Hz
Related Products
Inquiry
Please kindly leave your detailed information. We will get in touch with you as soon as possible after receiving your email.