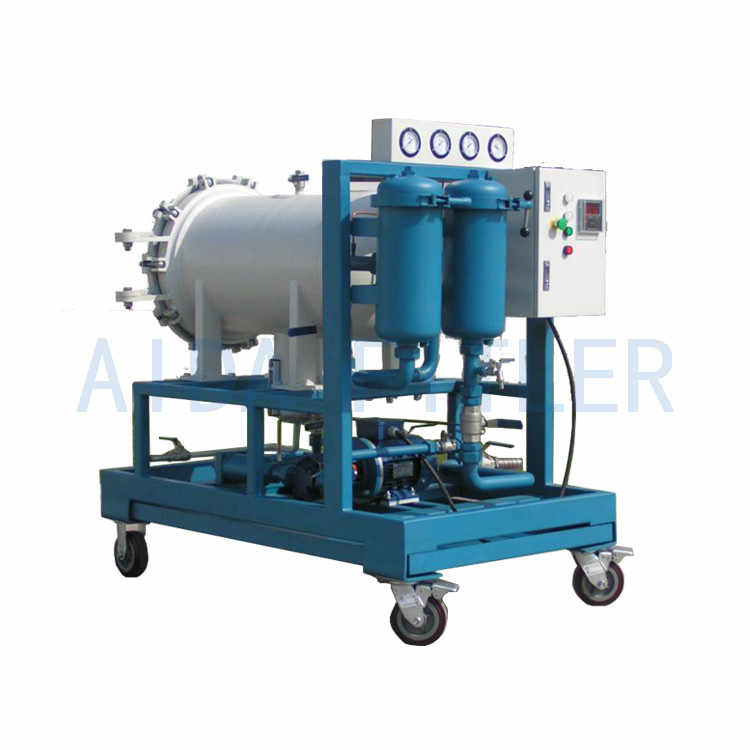 Desulfurization oil purifier for oil purifier machine LYC-J series
Get Quotation
Product Details
Product Description
Hydraulic lubrication system in the presence of water causes oil oxidation, oil deterioration, reducing the film thickness, lower lubricity, causing degeneration of polymerization to form oil molecules,
so that changes in oil viscosity, the formation of organic acids, and thus corrosion metal surface, reduction or loss of oil dielectric strength. For the traditional filtration and separation equipment, from
a liquid mixed with each other to separate another liquid is particularly difficult, the company developed the coalescence separate set of sophisticated filters and oil filter as one college dehydration,
which can effectively remove impurities and particles in the oil emulsified water, free water, without compromising product quality element.
Technical parameters:
Part number
LYC-25J-*/**
LYC-50J-*/**
LYC-100J-*/**
LYC-200J-*/**
Rated flow L/min
25
50
100
200
Rated pressure Mpa
0.6
Original pressure loss Mpa
≤0.1
Filtration accuracy before pump μm
100
Primary filtration accuracy μm
10、20、40
Secondary filtration accuracy μm
3、5、10
Motor power Kw
0.75
1.1
2.2
5.5
Voltage V
AC 380V three-phase
Weight Kg
200
300
420
860
Dimensions mm
1200X600X1200
1600X880X1400
1800X1060X1500
2500X1200X1800
Product application:
Turbine oil and transformer oil purification
Hydraulic lubrication system oil removal and filtration of impurities
Access to hydraulic lubrication system to improve the cleanliness of the system
Related Products
Inquiry
Please kindly leave your detailed information. We will get in touch with you as soon as possible after receiving your message.