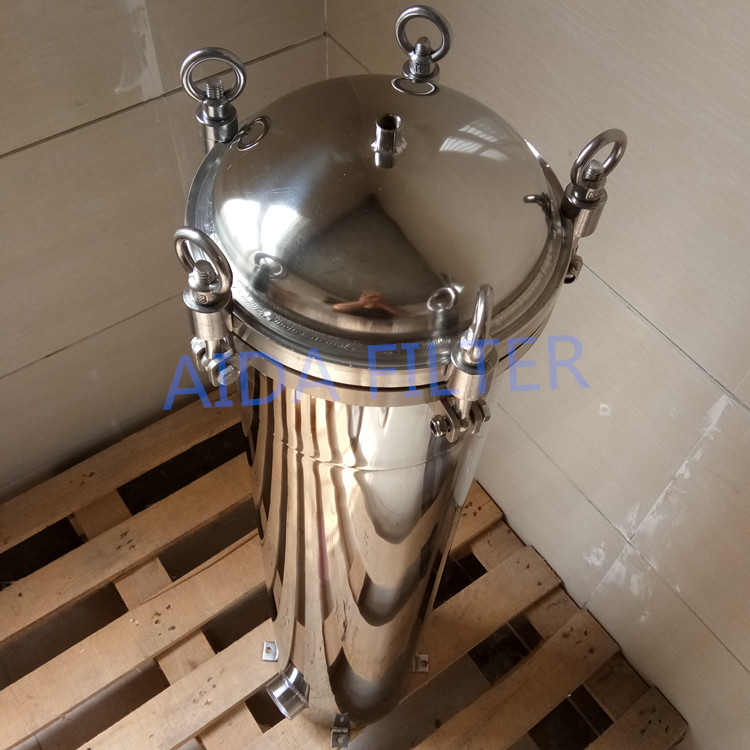 Product Details
Introduction:
Structure and working principle: Bag filter is a pressure filter device, mainly filter tube, filter cover and quick opening mechanism, stainless steel filter bag reinforced mesh and other major components, the filtrate from the filter shell side of the entrance Tube into the filter bag, the filter bag itself is the device in the strengthening of the basket, the liquid penetration of the required level of the filter bag that can get a qualified filtrate, impurity particles blocked by the filter bag. The machine is easy to replace the filter bag, the basic filter without material consumption.


Technical
parameters
info:
Filtration area: 0.1-0.5m2
Filtration accuracy: 0.3-600um
Material selection: 304 stainless steel, 316 stainless steel, 316L stainless steel
Import and export diameter: DN25-DN80 flange / thread
Maximum withstand voltage: 0.6-2.0Mp.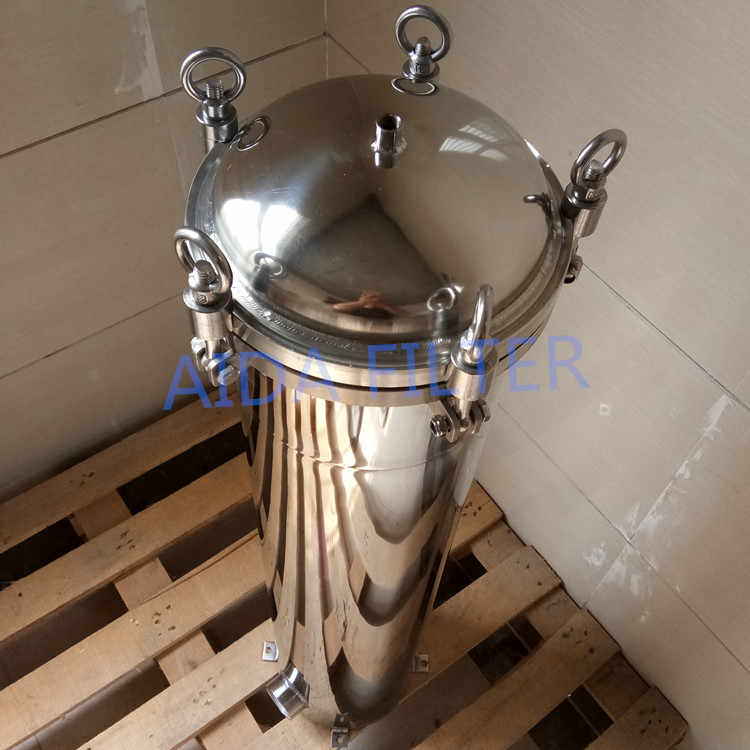 Application industry:


Food and beverage Water treatment Chemicals Lubricant Adhesive
Bag filter is divided into: single bag filter, multi-bag filter and sandwich filter. Multi-bag filter for large flow filtration. From 2 bags to 24 bags, complete specifications, import and export flange diameter φ40-450MM, single machine maximum flow 90-1000m3 / h .. Can provide quick opening design, filter bag replacement is very convenient. Also applies to the hope that after a long time just to replace the filter bag occasions. Multi-bag filter due to the larger size, the weight of the top cover, a worker is difficult to operate, in this filter with rocker device, can reduce labor costs to meet customer requirements.
Related Products
Inquiry
Please kindly leave your detailed information. We will get in touch with you as soon as possible after receiving your message.