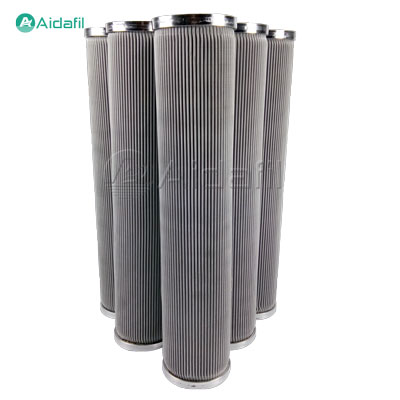 316 stainless steel metal fiber felt filter
Model:custom made
Precision:0.1 to 300 micron
Get Quotation
Product Details
AIDA is a leading manufacturer and supplier of filter elements to a variety of industries. designs, manufactures and tests all welded stainless steel filter elements in house. From standalone filter discs to all welded cartridge elements in a variety of materials, micron ratings and flow rates. Our in house custom pleater allows us flexibility to innovate for new elements or to meet your existing application and filter housing. AIDA's manufacturing process has proven time and again you are receiving a high quality element that will do its job and will not fail.
filter elements supplierA wide range of filter media is available including:
316 stainless steel wire mesh
Nickel 200 wire mesh
316 stainless steel sintered tube
Sintered Tin Bronze
Nickel 200 sintered tube
316 stainless steel metal fiber felt filter
Titanium mesh
Micro glass
Filter element micron ratings are available from .1 to 300 micron depending on media type:
Metal Filter Elements: Wire mesh media, random metal fiber (metal felt) and powdered sinter bonded media
Filter Discs: Pleated filter discs for last chance protection
Coalescing Filter Elements: NFC Coalescing Filter Elements are optimal for oil and water removal from gaseous systems
Custom Filter Elements: Designed and manufactured in house to meet your system requirements
Related Products
Inquiry
Please kindly leave your detailed information. We will get in touch with you as soon as possible after receiving your message.