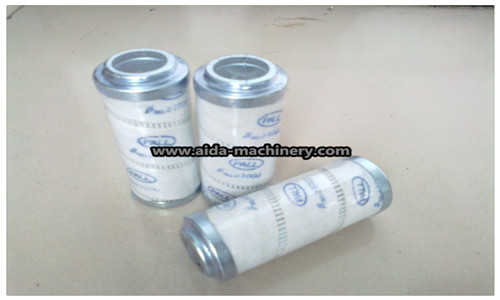 Product Details
alternative PALL Pressure Filter Cartidge HC9021FDP8H

AIDA produce a broad range of industrial hydraulic filters, lubricating oil filters,Compressed filter.air filters, fuel filters to satisfy most requirements. These filters are offered in original equipment and high quality interchange equivalents.

AIDA Product Feature:
1.Standard purification workshop
2.Advanced production equipment
3.High quality,long service life at competitive price.

AIDA Product Code


| | | | |
| --- | --- | --- | --- |
| HC9020FUN8Z | HC9021FUN8H | HC9100FKZ13Z | HC9101FDP4H |
| HC9020FUS8Z | HC9021FUS8H | HC9100FKP13Z | HC9101FDN4H |
| HC9020FUT8Z | HC9021FUT8H | HC9100FKN13Z | HC9101FDS4H |
| HC9021FKZ4H | HC9021FUP4Z | HC9100FKS13Z | HC9101FDT4H |
| HC9021FKP4H | HC9021FUN4Z | HC9100FKT13Z | HC9101FDZ8H |
| HC9021FKN4H | HC9021FUS4Z | HC9101FKZ4H | HC9101FDP8H |
| HC9021FKS4H | HC9021FUT4Z | HC9101FKP4H | HC9101FDN8H |
| HC9021FKT4H | HC9021FUP8Z | HC9101FKN4H | HC9101FDS8H |
| HC9021FKZ8H | HC9021FUN8Z | HC9101FKS4H | HC9101FDT8H |
| HC9021FKP8H | HC9021FUS8Z | HC9101FKT4H | HC9101FDZ13H |
| HC9021FKN8H | HC9021FUT8Z | HC9101FKZ8H | HC9101FDP13H |
| HC9021FKS8H | HC9100FKZ4H | HC9101FKP8H | HC9101FDN13H |
| HC9021FKT8H | HC9100FKP4H | HC9101FKN8H | HC9101FDS13H |
| HC9021FKZ4Z | HC9100FKN4H | HC9101FKS8H | HC9101FDT13H |
| HC9021FKP4Z | HC9100FKS4H | HC9101FKT8H | HC9101FDZ4Z |
| HC9021FKN4Z | HC9100FKT4H | HC9101FKZ13H | HC9101FDP4Z |
| HC9021FKS4Z | HC9100FKZ8H | HC9101FKP13H | HC9101FDN4Z |
| HC9021FKT4Z | HC9100FKP8H | HC9101FKN13H | HC9101FDS4Z |
| HC9021FKZ8Z | HC9100FKN8H | HC9101FKS13H | HC9101FDT4Z |
| HC9021FKP8Z | HC9100FKS8H | HC9101FKT13H | HC9101FDZ8Z |
| HC9021FKN8Z | HC9100FKT8H | HC9101FKZ4Z | HC9101FDP8Z |
| HC9021FKS8Z | HC9100FKZ13H | HC9101FKP4Z | HC9101FDN8Z |
| HC9021FKT8Z | HC9100FKP13H | HC9101FKN4Z | HC9101FDS8Z |
| HC9021FDP4H | HC9100FKN13H | HC9101FKS4Z | HC9101FDT8Z |
| HC9021FDN4H | HC9100FKS13H | HC9101FKT4Z | HC9101FDZ13Z |
| HC9021FDS4H | HC9100FKT13H | HC9101FKZ8Z | HC9101FDP13Z |
| HC9021FDT4H | HC9100FKZ4Z | HC9101FKP8Z | HC9101FDN13Z |
| HC9021FDP8H | HC9100FKP4Z | HC9101FKN8Z | HC9101FDS13Z |
| HC9021FDN8H | HC9100FKN4Z | HC9101FKS8Z | HC9101FDT13Z |
| HC9021FDS8H | HC9100FKS4Z | HC9101FKT8Z | HC9400FKZ13H |
| HC9021FDT8H | HC9100FKT4Z | HC9101FKZ13Z | HC9400FKP13H |
| HC9021FUP4H | HC9100FKZ8Z | HC9101FKP13Z | HC9400FKN13H |
| HC9021FUN4H | HC9100FKP8Z | HC9101FKN13Z | HC9400FKS13H |
| HC9021FUS4H | HC9100FKN8Z | HC9101FKS13Z | HC9400FKT13H |
| HC9021FUT4H | HC9100FKS8Z | HC9101FKT13Z | HC9400FKZ26H |
| HC9021FUP8H | HC9100FKT8Z | HC9101FDZ4H | HC9400FKP26H |

AIDA Product Picture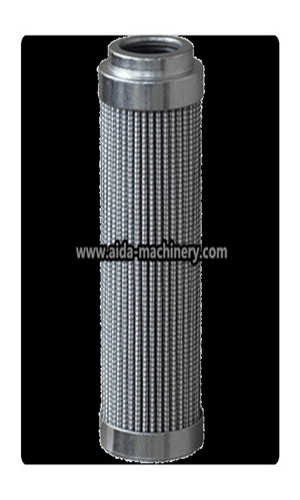 Order Tips
1. If you are not sure about the filter needed exactly,please advise its exact working environment and usage.We help you choose certain suitable filter.
2. We accept mixed order for MOQ 20pcs. For your inquiry please mail to info@aida-machinery.com. We will make you competitive offer in 24hours.
Related Products
Inquiry
Please kindly leave your detailed information. We will get in touch with you as soon as possible after receiving your email.